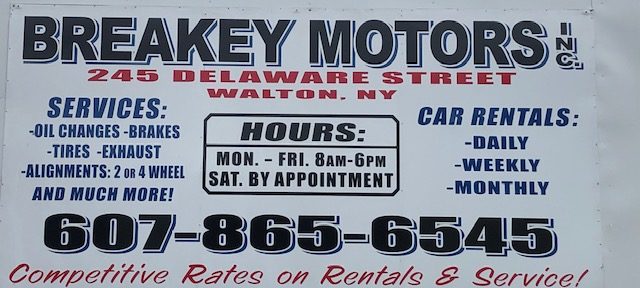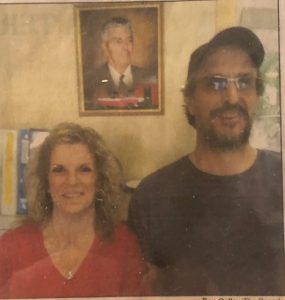 Welcome to Breakey Motors Inc. Car repairs and Rental Cars
Thank you for visiting our online showroom. Here, you can learn more about us. We are now under new management. Brother and sister Teresa Davis and Scott Davis.
We are a full service garage , with very competitive labor rate, our current labor rate is $69.95 . We also get you a wide variety of tires and we have a state of the art alignment machine.
We also have a rental car department, with very competitive rates.
We are located in beautiful Delaware County. We have been in business for over 50 years, and we are committed to total customer satisfaction.
We are dedicated to meeting the needs of our customers, from rentals to our quality service work.
Please feel free to send us an email at tdavis7167@gmail.com if you would like any additional information.
<a href="https://www.bbb.org/us/ny/walton/profile/car-dealers/breakey-motors-inc-0041-236022749/#sealclick" target="_blank" rel="nofollow"><img src="https://seal-upstateny.bbb.org/seals/blue-seal-293-61-bbb-236022749.png" style="border: 0;" alt="Breakey Motors Inc BBB Business Review" /></a>